<- Back to Available Dogs
Eve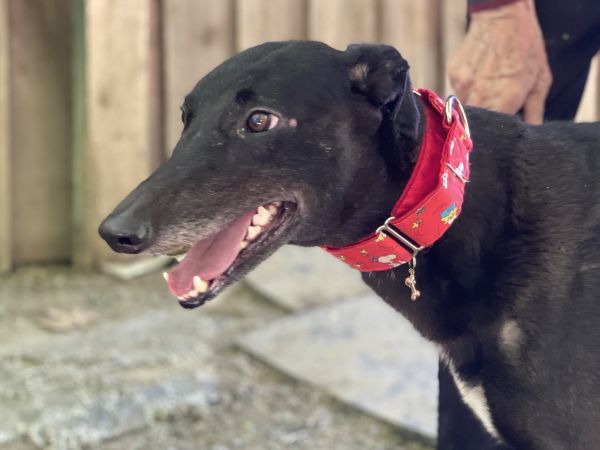 this is what they have to say about Eve in Ireland:
Eve is an extremely sweet, laid-back gentle girl. She's excellent in every way and is a joy to have around. She's excellent on the lead and really is a go with the flow kind of girl.
Eve is great with kids.
Eve is great with all dogs, big or small.
Eve would suit a quiet family with a garden and where she'll get lots of love and attention.
Eve broke a hock in September. She's doing well and can walk well on it now.
Registered Name: Phoenix Eve
Sex: Female
Color: Black
Right ear tattoo: VTUJQ
Left ear tattoo:
Birthday: Aug 11th, 2020
Arrived at NGA: May 11th, 2023