<- Back to Rainbow Bridge
Dyno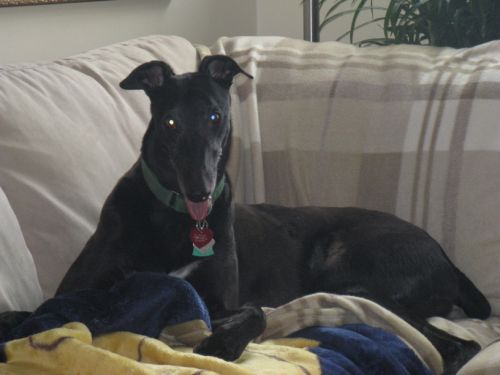 Dyno is just a wonderful boy - calm, handsome and loving - an all-around fantastic Grey!
Benoit adds:
Dyno my child, you were so loved, you are loved, daddy loves you
one day I will die too but it won't be a sad day because we will be reunited once and forever. My son please wait for me.
Registered Name: KB's Dynamic
Sex: Male
Adopted on: Mar 30th, 2011
Color: Black
Right ear tattoo: 37A
Left ear tattoo: 43684
Birthday: Mar 11th, 2007
Arrived at NGA: Feb 28th, 2010
Date this dog passed on: Apr 8th, 2016